Personality




I just spend few words about the personality of this breed, which is the reason why we love them so much and we decided to breed them. The Birman is very special; he is a very sweet and affectionate cat that's why he is suitable to live in a family. He loves to play with human being or with other cats. He likes to cuddle up with is owner and he is purring very easily. He needs a lot of attention from the owner. He doesn't mind to change place if he is with the family he can adapt very easily to new environment. In a word the Birman cat is just a perfect pet!

If you want to know about the sacred of birman origin and legend you can visit this site:

http://www.cfa.org/breeds/profiles/articles/birman.html

This very interesting book is also available again:
http://www.sacredbirman.co.uk/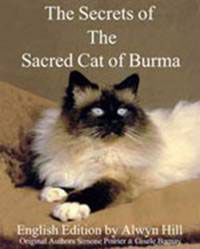 Carattere del Sacro di Birmania
Vorrei spendere qualche appena qualche parola sul carattere di questa razza, che è la ragione per cui noi li amiamo così tanto e abbiamo deciso di allevarli. Il Sacro di Birmania è molto speciale: è un gatto molto dolce e affettuoso ed è per questo che è adatto a vivere in una famiglia. Non ha bisogno di un giardino ma anzi si adatta bene alla vita in appartamento. Ama giocare con l'essere umano o con altri gatti. Ama essere coccolato e fa le fusa con estrema facilità. Ha bisogno di molta attenzione da parte del proprietario e può adattarsi molto facilmente ad un nuovo ambiente se è con la famiglia, In una parola il Sacro di Birmania è solo un perfetto animale da compagnia.
Per ulteriori informazioni sulle origini, sulla leggenda standard colori ecc vi consiglio di visitare il seguente sito internet
http://www.sacridibirmania.com/